 Box Fit
Box Fit Class Info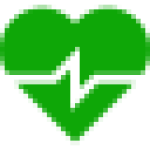 Cardio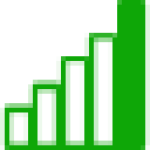 Endurance
BoxFit is a cardio workout based on the training used for boxing focusing on toning and fitness. It includes skipping, boxing drills and bodyweight exercises that incorporate footwork and abdominal movements.  BoxFit has inspired a whole host of boxing and martial arts-inspired fitness classes that are hugely popular with gym-goers around the world. They all have similar elements, such as punching bags or pads, shadow boxing and skipping. These diverse exercises offer a similarly diverse range of fitness benefits from speed to endurance, strength to stability and even flexibility.

There are two main draws of boxing fitness though; firstly the sheer calorie expenditure per second; fighting fit boxers are that lean and mean for a reason. Then, aside from getting you enviably honed and toned, boxing fitness is great for your mental wellbeing too.
Free Shipping
Before you book
All of our classes are only £5 per session, however, with an RW FITNESS Membership (only £40 per month) you will have UNLIMITED access to all classes with priority booking. Not only that, but with your membership comes full access to all of our online resources, including on-demand class videos, live streaming and recipe tutorials.
If you already have a membership, please login below, or join today to get started

If you do not wish to purchase a full membership, please feel free to take advantage of our PAY AS YOU GO option. Simply select the classes you would like to attend below and book.

Please note, you can only book for classes within 7 days from today, but the schedule will be visible
Mon
Tue
Wed
Thu
Fri
Sat
Sun